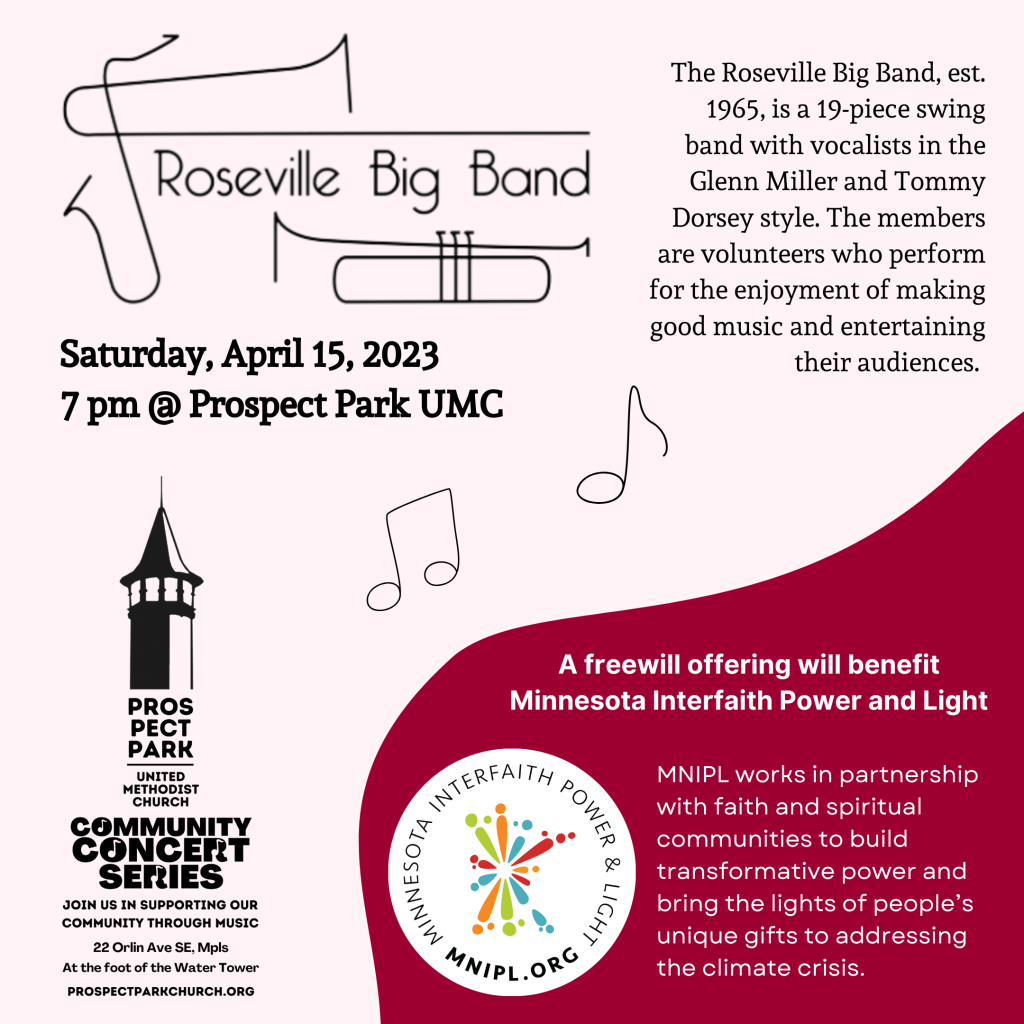 Join us as we welcome the Roseville Big Band for our April performance in the Community Concert Series!
The Roseville Big Band, est. 1965, is a 19-piece swing band with vocalists in the Glenn Miller and Tommy Dorsey style. The members are volunteers who perform for the enjoyment of making good music and entertaining their audiences.
The concert is FREE, with a freewill offering will benefit Minnesota Interfaith Power & Light. MNIPL works in partnership with faith and spiritual communities to build transformative power and bring the lights of people's unique gifts to addressing the climate crisis.
—
Over the past decade+, the Prospect Park United Methodist Church Community Concert Series has contributed over $60,000 to a variety of community service programs and organizations across the Twin Cities. It's a perfect combination – enjoying great music and raising money for a worthwhile cause! A delicious dessert buffet follows the concert, with free parking available on-street and at Pratt Community School.
PPUMC is located at 22 Orlin Ave SE in Minneapolis, at the foot of the historic Prospect Park Water Tower, one block south of University Ave on Malcolm Ave and adjacent to the Metro Transit Green Line. For more information, please call 612-378-2380.
We hope to see you there!