Many community activities and groups find a home at Prospect Park UMC. It is rare to find a day on which there are not classes, meetings, rehearsals or other gatherings going on somewhere in the building. Music classes for toddlers, theater rehearsals, environmental groups, community choirs, learning clubs, yoga classes, conversation gatherings, neighborhood associations, caucuses, and more fill the space – most of these coming from the surrounding community to connect with each other and the world.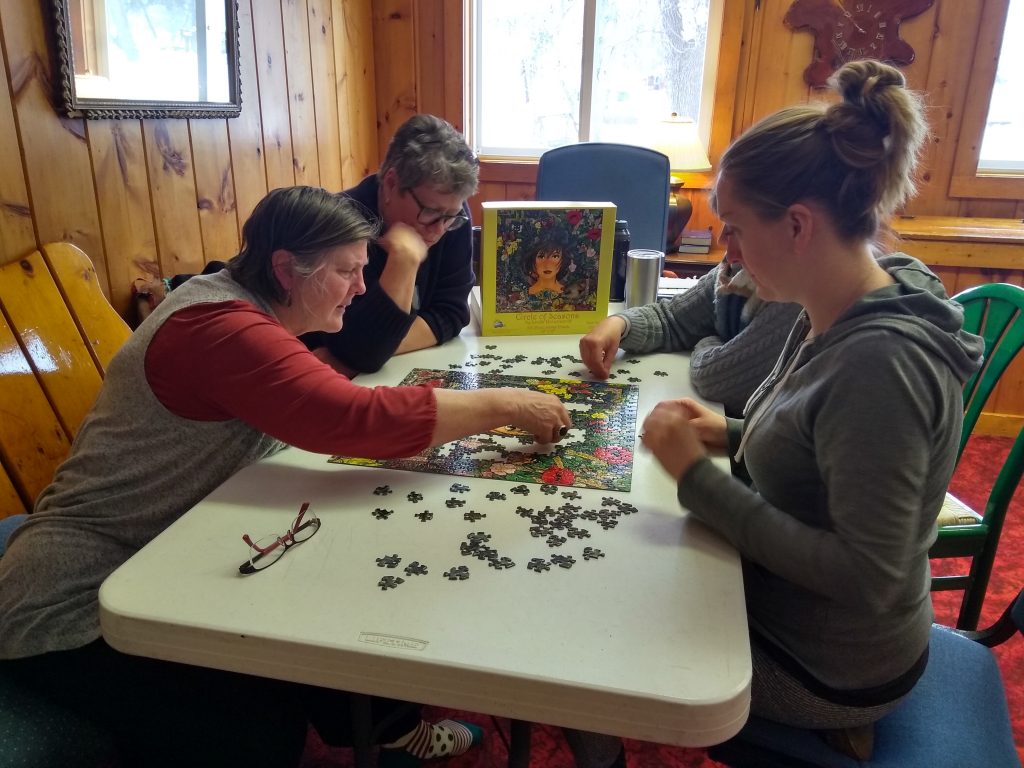 The PPUMC community hosts many invitational activities throughout the year – some annual and others on special occasions, including those listed below.
PPUMC Community Concerts: 2nd Saturday of each month from September – May (with occasional alternate dates.) Proceeds from these free concerts go to organizations that do excellent social justice work in the neighborhood, community, city and across denominations.
Annual Bazaar & Art Fair: The first Saturday in November – a kick-off to the holidays unlike ANY other! It's traditional. It's contemporary. It's art. It's crafts. And it's delicious home-made food!
Easter Sunrise Service on Tower Hill: Everyone is invited to climb the path up to view the miracle of resurrection and sunrise from the top of Tower Hill.
First Saturday Folk: Rehearses the first Saturday afternoon of each month – all are welcome to come and sing along. (Grab a guitar or something similar, if you've got one.)
PPUMC Men's group: Meets at the church the third Saturday morning of each month at 8:30. This is shared food and "let's get acquainted."
PPUMC Women's group: Meets the second Wednesday morning of each month at a local restaurant. 8:00 at The Egg & I on University. This is shared food and "let's get acquainted."
Community Dinners: A monthly dinner that is open to all – held on designated Wednesday evenings, as announced. All are welcome to gather for good food and easy company.
PPUMC Choir: Rehearsals held Wednesday evenings from 6:30 – 8 pm in the PPUMC sanctuary, with participation at each Sunday worship service.
---
Note: Our building is used by a wide variety of organizations that are not managed by our church office. This calendar includes the information we have about meetings in the church building, but may not reflect last-minute time or location changes. Please check directly with the sponsoring organization to confirm meeting dates and times.
Download the Calendar QuickStart Guide (PDF)