PPUMC strives to be an open spiritual community dedicated to allowing each person to follow their own unique path. Together, through worship and Christian education, we explore the many pathways to wholeness in body, spirit, and mind.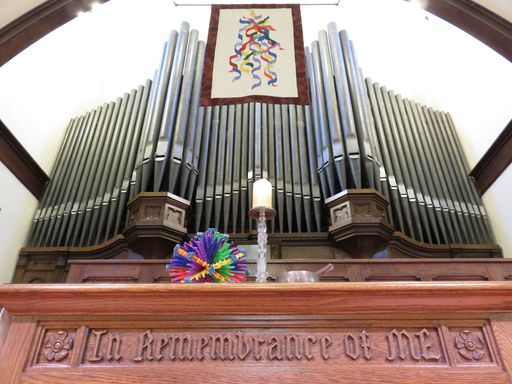 We worship at 10am every Sunday, in-person and online via Zoom. Services are typically an hour.
Childcare for young children is available during the service in the nursery.
Click here to learn more about this Sunday's worship, including how to join online.
Sunday Schedule
9:00-9:45am | Choir Rehearsal
10:00am | Multi-generational Worship Service begins
~10 minutes after worship | Rooted: Spiritual Formation
---
PPUMC is located at 22 Orlin Ave SE in Minneapolis, at the foot of the historic Prospect Park Water Tower, one block south of University Ave on Malcolm Ave. We are accessible by public transit via the Metro Transit Green Line – Prospect Park Station.
Parking is available across the street at Pratt Elementary School and on-street. There are handicap parking spots available in front of the church.
Winter Parking Restrictions are currently in effect and are currently scheduled to end on April 1.
Parking is not allowed on the EVEN side of streets designated as non-Snow Emergency routes. Parking is allowed on Snow Emergency routes, parkways and ODD numbered side of non-Snow Emergency routes, unless otherwise posted. Unfortunately for the time being, that means no parking is allowed directly in front of the church. Parking is available in the lot at Pratt School across the street. Those needing assistance entering the church should contact the church office in advance so we can coordinate finding someone to walk people into the building.