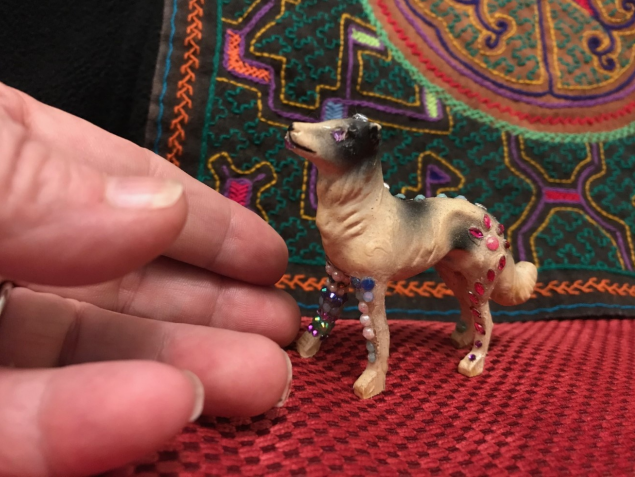 Beloved friends,
They say a picture speaks 1,000 words.
This little dog stood watch over many a Nativity scene in its time. Its legs cracked years ago. It's wire-skeleton showed. It stood propped against a cow, the manger, often Joseph for as long as I remember. This past Christmas a leg fell off. She couldn't stand at all. Me neither. So she guarded me. And I her. And bit by bit well…you see what happened. Her jewels are visible.
In Christ, the very expression of the presence of God, all the broken and dislocated pieces of the universe—people and things, animals and atoms—get properly fixed and fit together in vibrant harmonies. – Colossians 1:18-20, The Message translation
There is sacred presence at work within us – and surrounding us, too. And pushing and pulling…moving us forward. Ion by ion. Eon by eon. Thank God, there is no other direction.
On we go,
Pastor Chris