Holiday Service Projects for the Violence Free MN Women's Shelter
Thank you to everyone who contributed to our two holiday projects for the Violence Free MN women's shelter. This Christmas 68 people (32 women and 36 children) spent the holidays living in a hotel since all the shelters in the state were full, and safe, affordable housing (especially for families) is hard to come by. To create some holiday cheer, PPUMC took on two projects.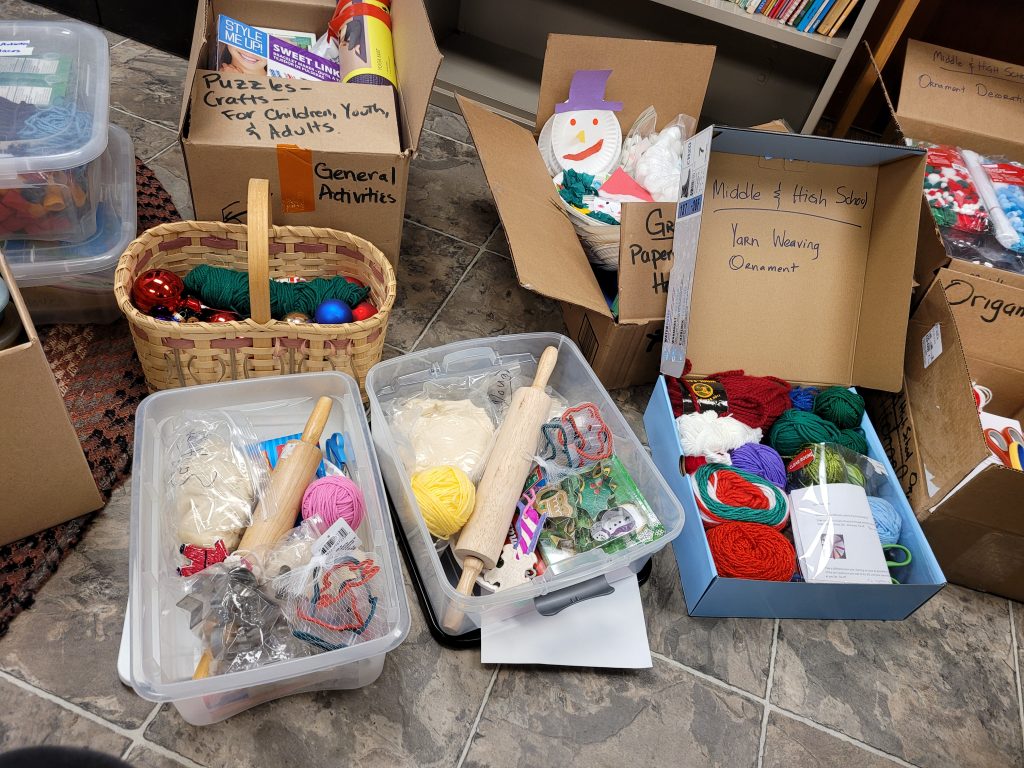 Our first project was creating holiday activity kits for kids. Thank you to everyone who contributed for brainstorming activities, purchasing materials, creating samples and packaging everything for easy use at the hotel. The kids had a great time making Christmas ornaments, paper chains, and paper plate Santas and snowpeople, decorating cookies, weaving friendship bracelets, and more. The staff at the hotel reported that every family and single person used our materials to decorate their doors for the holidays.
Our second project was preparing tins of Christmas cookies for each family unit. Thank you to the 28 (!) bakers who donated cookies and/or Christmas tins and helped to assemble and deliver them.
Thanksgiving Baskets at Glendale Food Shelf
PPUMC members and friends were extremely generous this past November. We raised $1,950 for the Glendale Food Shelf Thanksgiving Baskets. This was more than was needed for the project, so we have also contributed to the food shelf's ongoing work of providing food stability for our neighbors.