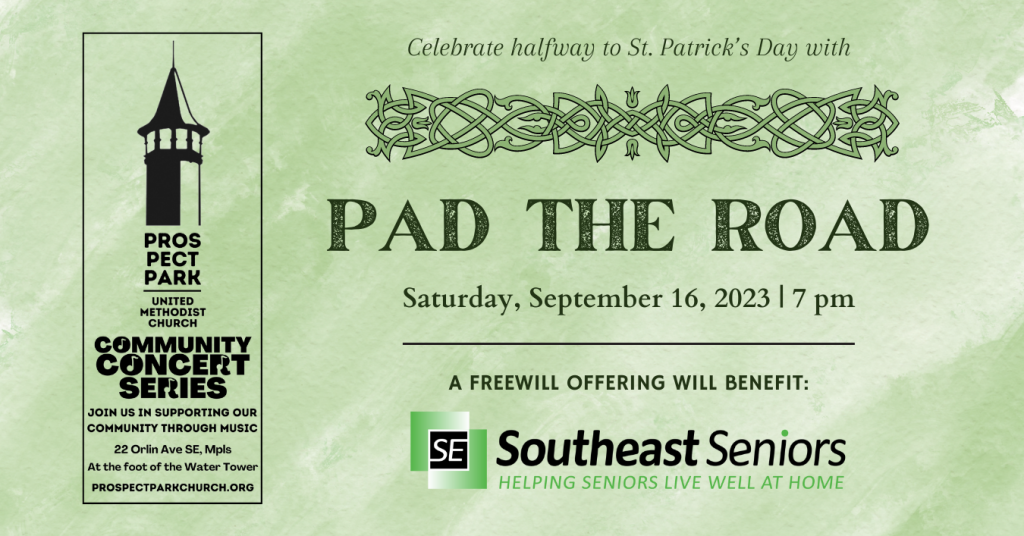 Join us as we kick off the 2023-2024 season of the Prospect Park UMC Community Concert Series with Pad the Road!
"'Pad the Road with Me' is an old Scottish ballad involving coming together and spending time walking or 'padding' the road together creating a little craic. We perform Celtic music from around the Irish Sea (Ireland, Scotland, England, Wales) and other folk music.
Vocalists and multi-instrumentalists Alex Aavang (whistle, pipes), Danielle Hantla (fiddle, spoons), and Justin O'Carrick (guitar, hammered dulcimer) play rousing pub songs and traditional tunes that lift the soul and move the feet. Come 'Pad the Road' with us!"
The concert is FREE to attend, with a freewill offering benefiting longtime community partners Southeast Seniors.
Southeast Seniors is a neighborhood non-profit organization that helps people 65 and older live well at home in Southeast Minneapolis. It was started in 1988. Southeast Seniors bills Medicare and other insurance companies for in-home nursing services. A sliding fee scale is used to benefit clients. Services such as grocery delivery, Lifeline, meals and chore services are coordinated to help older adults live well at home.
Learn more at: https://www.seseniors.org/home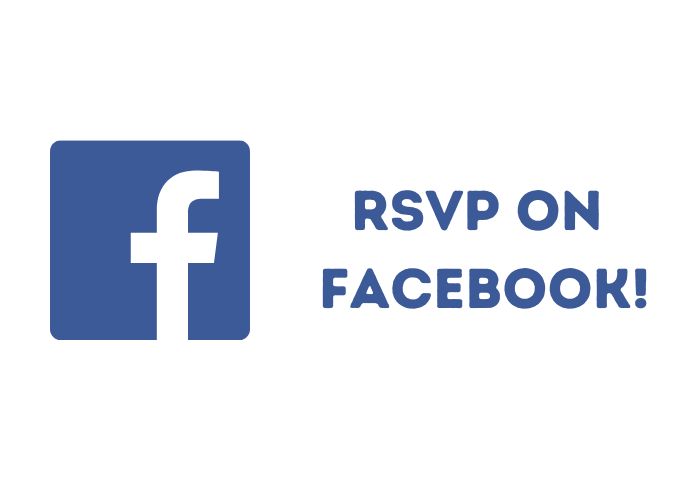 Over the past decade+, the Prospect Park United Methodist Church Community Concert Series has contributed over $60,000 to a variety of community service programs and organizations across the Twin Cities. It's a perfect combination – enjoying great music and raising money for a worthwhile cause! A delicious dessert buffet follows the concert, with free parking available on-street and at Pratt Community School.