Come celebrate the Christmas season at PPUMC! Whether it's magical, larger than life puppets, singing carols and drinking cocoa, or singing "Silent Night" in candlelight, there are many ways to celebrate this glorious time of the year. Starting with…
This Sunday, December 18th is our Multigenerational Christmas Pageant!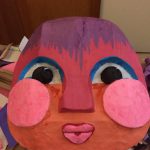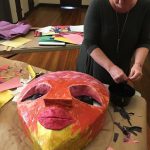 Coffee & treats before (9:30) and after (11:00) – with a visit from Saint Nick! The stars tell the story of the birth of Jesus! Children, youth and adults together have created puppets, some larger than life, which will enact the tale. The puppets themselves have been formed and "birthed" during this Advent season and may emerge in mysterious and unexpected ways – much like what happened the very first Christmas.
Christmas Eve Candlelight Service: Saturday, December 24, 7:00pm.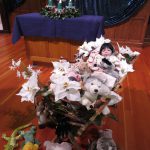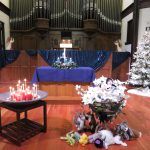 This informal and interactive service celebrates Jesus' birth with music and reflection, beginning and ending with candlelight.
Christmas Morning! Sunday, December 25, 10:00am.
All are invited to "come as you are" in pajamas or comfy clothes that seldom are seen away from home. Bring coffee, cocoa, a cup of tea…into the sanctuary as we gather around the fire for a carol sing.