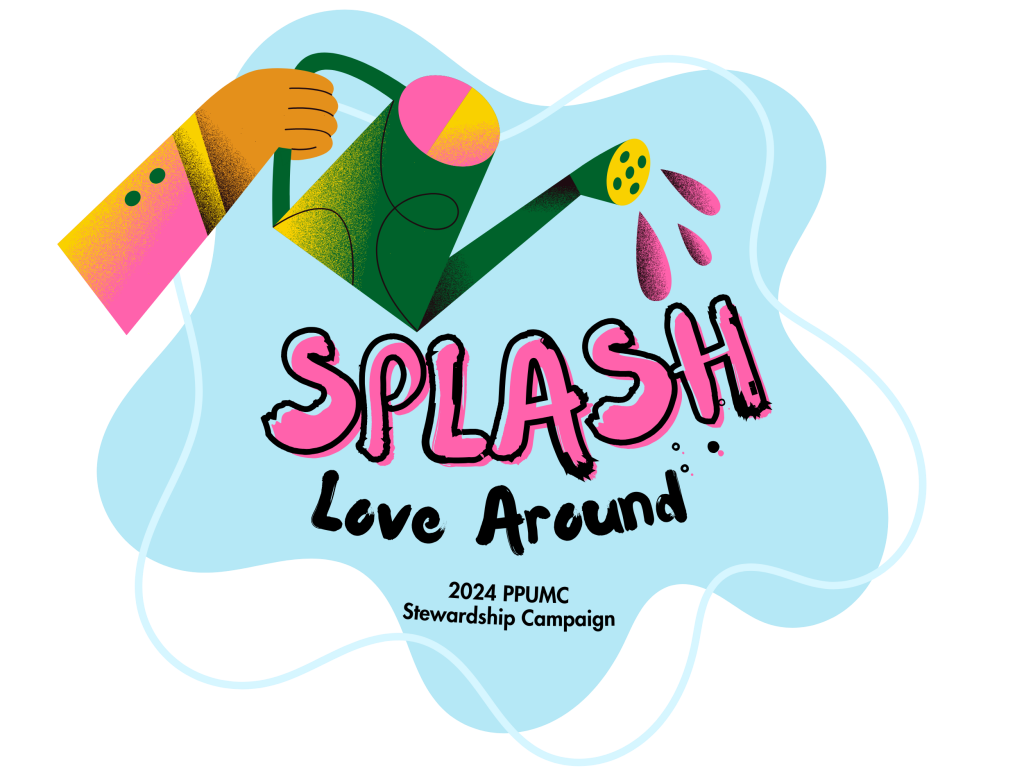 Dear friends of Prospect Park UMC,
From a rock skipping across the pond to kids and people jumping into the cool lakes and pools, we hear and see a SPLASH! We don't know where the drops of water will hit but it brings out joy, freedom, and excitement. For years, Prospect Park UMC motto has been "Love Grows Here", making the declaration that we are the space where love not only grows but thrives and spreads out to the world. Dr. Kelley helped bring to life our theme for our stewardship campaign as we desire to enter 2024 SPLASHing God's love in the community and around the world.
We already do this in the congregation and community by: providing transportation for those who are homebound, kicking off Children's Programming this summer, supporting community organizations through our concert series, by our prayers and more. Starting January 2024, we will provide a free Community Meal each month in partnership with Loaves and Fishes and a host of new initiatives and activities. We don't know who will show up or what the outcome will be with all that we are wanting to do, but we are excited to walk in faith, trusting that we are going to be able to truly live out what it means to be the beloved community.
None of this would be possible without the support of you, our community. Your financial contributions, no matter how big or how small, is greatly appreciated. Your gifts help with the operations, programming and for us to go into 2024 with a big SPLASH!
Our goal to meet our budget is $160,000 in pledges and we are currently $29,000 away from meeting our goal. Will you prayerfully consider contributing to the pool that makes all our work possible? You can share your intentions for giving in 2024 with our stewardship team by making a pledge through the online form below or emailing your pledge (or questions about your gift) to finance@prospectparkchurch.org or judybratt@comcast.net. You can also mail the form to Prospect Park UMC, 22 Orlin Ave SE, Minneapolis, 55414.
One-time donations can be given through our church website or with a check in the mail or offering plate.
Please respond by December 31st so we can go into 2024 strong. Let's make a SPLASH with this stewardship campaign and live out the words of 1 Corinthians 16:14 (NRSVUE):
Rev. Isiah Dennis
Lead Pastor
Prospect Park United Methodist Church
on behalf of the Fall Stewardship Campaign Team
---
2024 Stewardship Pledge Form