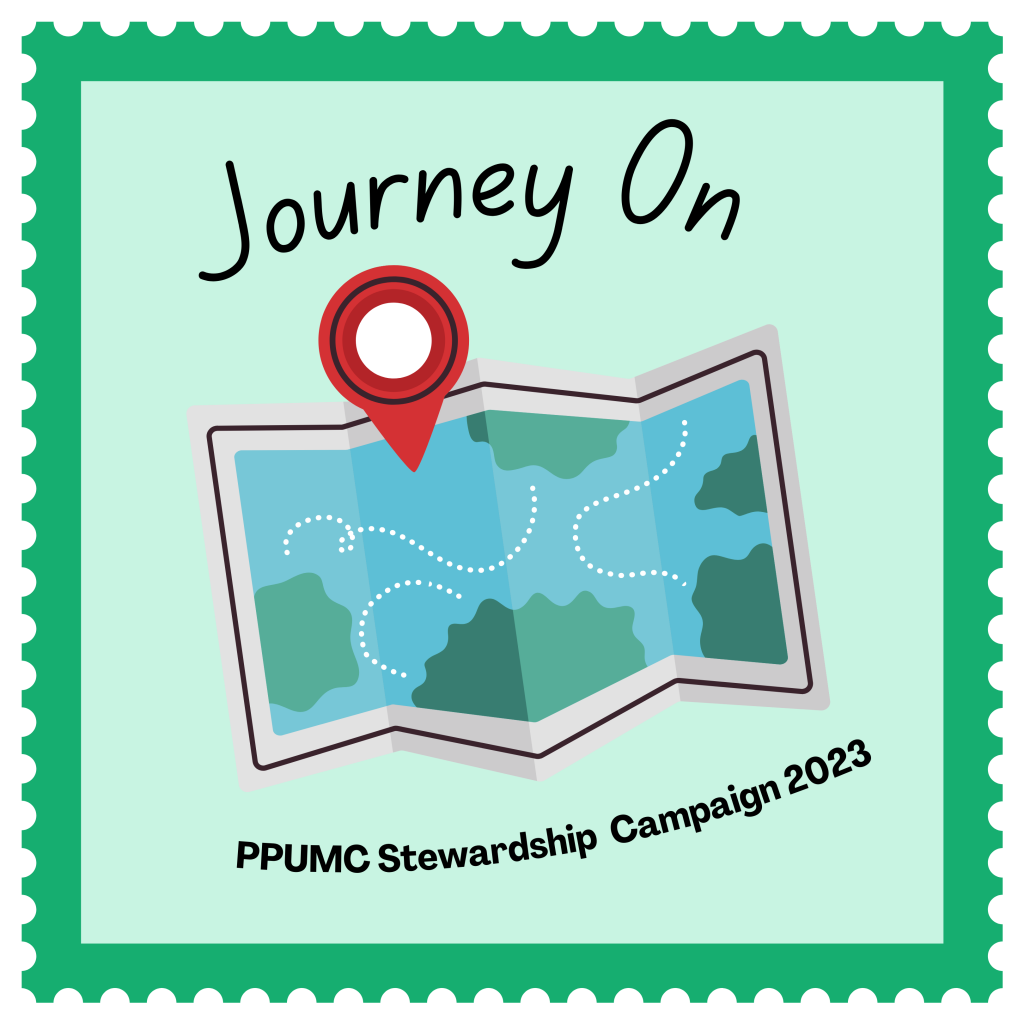 Dear Family,
When I take the time to reflect on 2022, the word that comes to mind is "Journey." In any journey, it brings paths that have twists and turns, weather that can be unpredictable at times. One of the key aspects of a journey is to make sure that you are prepared for whatever comes your way and to take the space to learn in the process.
In a journey, along the path, you are met at a crossroads and the decision must be made on which path you want to take. Prospect Park family, since 2022 we have been on this journey which brought transition, opportunities, and an invitation to wonder. We are met at a crossroads, and we need to decide the path we want to go. Each path will bring its challenges and lessons but, in the end, we are all going towards the same goal "to be an inclusive Christian community that affirms faith in God and spiritual growth with a commitment to justice and stewardship of God's creation."
As we prepare to enter 2023, I am inviting you to join me on this journey as we help bring PPUMC to the next level. In short, our 2023 budget requires $160,000 in pledges. I am asking you to take the space to pray and ask God on how you can participate and contribute to the journey we are entering. Remember that your contribution whether it is a pledge or a one-time donation; no matter the amount, it is appreciated. Please fill out the information either online or on an enclosed form to inform us of your pledge commitment or one time donation for 2023. You can also email your pledge (or questions about your gift) to finance@prospectparkchurch.org (or judybratt@comcast.net if you prefer) or mail the completed form to Prospect Park UMC 22 Orlin Ave SE Minneapolis, MN 55414.
So we can finish the year with a balanced budget for 2023, please get your pledge in by November 20th at the latest!
Also, if I haven't gotten a chance to meet with you, it would be an honor to find time to make that happen! Please go to my Calendly (calendly.com/pastorid) to put yourself on my calendar for I want to get a chance to know who you are and learn as well. I want to thank you for your support of PPUMC over the years by your prayers, the ways you give and your presence. I am excited for what God has in store for us. Let the words God told to Joshua in Joshua 1:9 be one of encouragement:
"Have I not commanded you? Be strong and courageous. Do not be afraid; do not be discouraged, for the Lord your God will be with you wherever you go."
God is with us and since God is with us, we are going to be alright.
With Love,
Pastor Isiah Dennis
---
2023 Stewardship Pledge Form