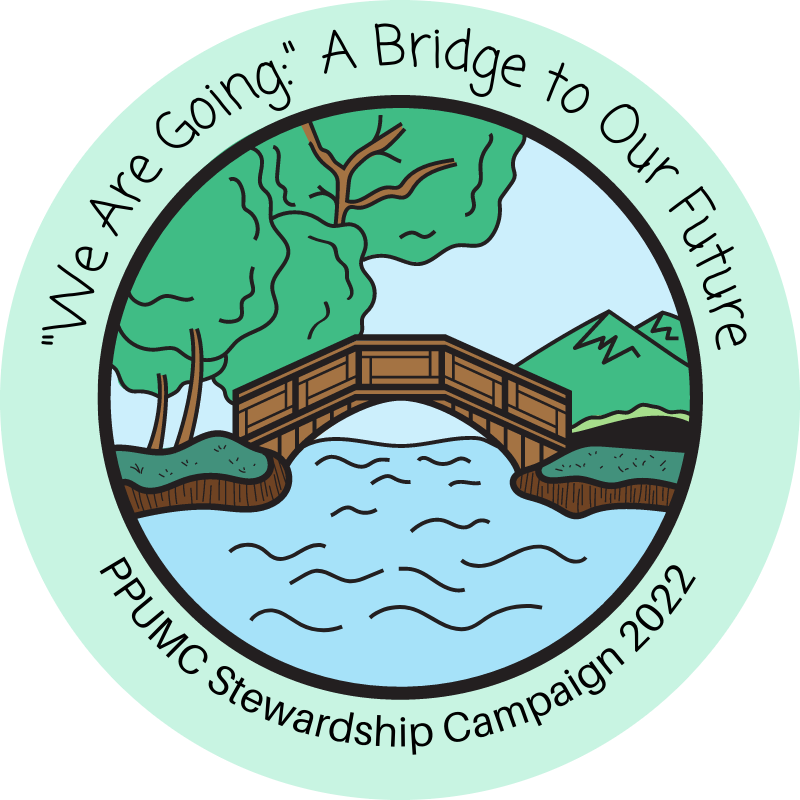 Beloved PPUMC Community,
Pre-pandemic, life felt pretty predictable. But the future is looking a little murky. At PPUMC we're pretty sure things will never be exactly what they were before.
What we've got is a bridge. It's a span that bridges the gap between what was and what will be. We've stepped onto that bridge, and we're heading into the future with confidence. We don't know exactly what's on the other side, but we're committed to finding out.
PPUMC is an amazing community of loyal and committed people. As we embark on our collective trip across this bridge, our church needs everyone's financial support. The Ad Council is preparing a budget for 2022, and you are an important part of its success.
Are you willing to pledge a weekly, monthly or yearly donation? Your commitment will allow the church to plan with confidence for the year ahead. We urge you to use the automatic withdrawal system for your donation. It provides church leaders with an extra measure of programming confidence. And it allows you to fulfill your pledge easily and regularly, whether you worship in person or on Zoom.
Pledges can be made by filling out this online form. You may also mail your pledge form to the church office.
Call Anna at (612) 378-2380 if you have questions.
May the lyrics of the song Woyaya give us confidence as we cross this bridge together:
We are going, heaven knows where we are going,
But we know within.
We will get there, heaven knows how we will get there,
But we know we will.
With grateful hearts,
PPUMC Administrative Council
---
2022 Stewardship Pledge Form