This Sunday is Transfiguration Sunday, a dazzling experience!
We consider the mountaintop moment that lights our portal into the season of Lent, and we welcome Rev. Hannah Choi to worship. Hannah reflects on this "radiant" passage, related in three of the four gospels, on the first of a series of Sundays that she will be with us. This is a rare opportunity to get to know Hannah in a time when new relationships are particularly precious.
We are bundled into our homes in these dangerously cold weeks, still, the Base Camp of our church community is warm. Let's gather and keep the gift of Sabbath together with one another. We'll sing and pray; reflect, refuel, and refresh our sense of reverence.
To join PPUMC online worship, click here: https://us02web.zoom.us/j/89027561222
Meeting ID (if requested):  890 2756 1222
Audio-only dial-in:  1-312-626-6799 / meeting ID:  890 2756 1222 #
—
For log-in questions prior to worship, please contact:
Cathy Velasquez Eberhart:  651-587-5356 /  cathy@vfamilycoffee.com
Steve Ozanne:  612-986-4675 /  steve.ozanne@gmail.com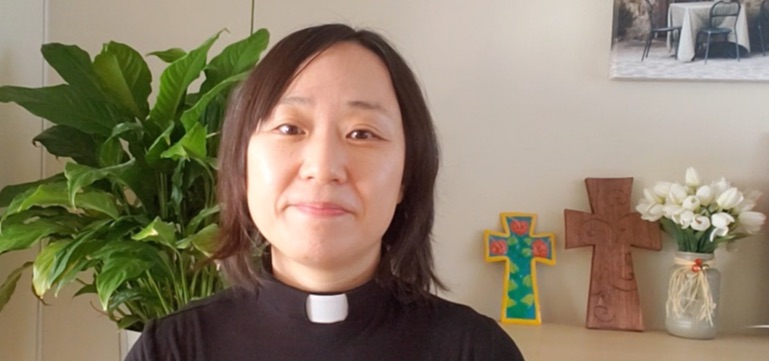 AFTER WORSHIP CONVERSATION       
We'll talk in small groups for 30 minutes, immediately following worship     
Facilitated by Ann DeGroot, Cathy Velasquez Eberhart, and Steve Ozanne 
1. What part of PPUMC are you excited (or content or happy) to be part of these days? In other words, what is nurturing/supporting you about the church community right now? What ways are you participating that are important to you?

2. Now, imagine something specific you are doing (as part of PPUMC).  Can you see yourself inviting a friend?  A currently reluctant family member?  Someone you work with?  What would make it possible to invite someone you know to join you?

3. In these extraordinary times, we have the opportunity to re-imagine church, OUR church. For real!  If you close your eyes and imagine you are doing something that is a part of PPUMC – 5 years from now...  What is it that you are doing? Where are you? What do you see? Why are you there?
What are your happiest imaginings?