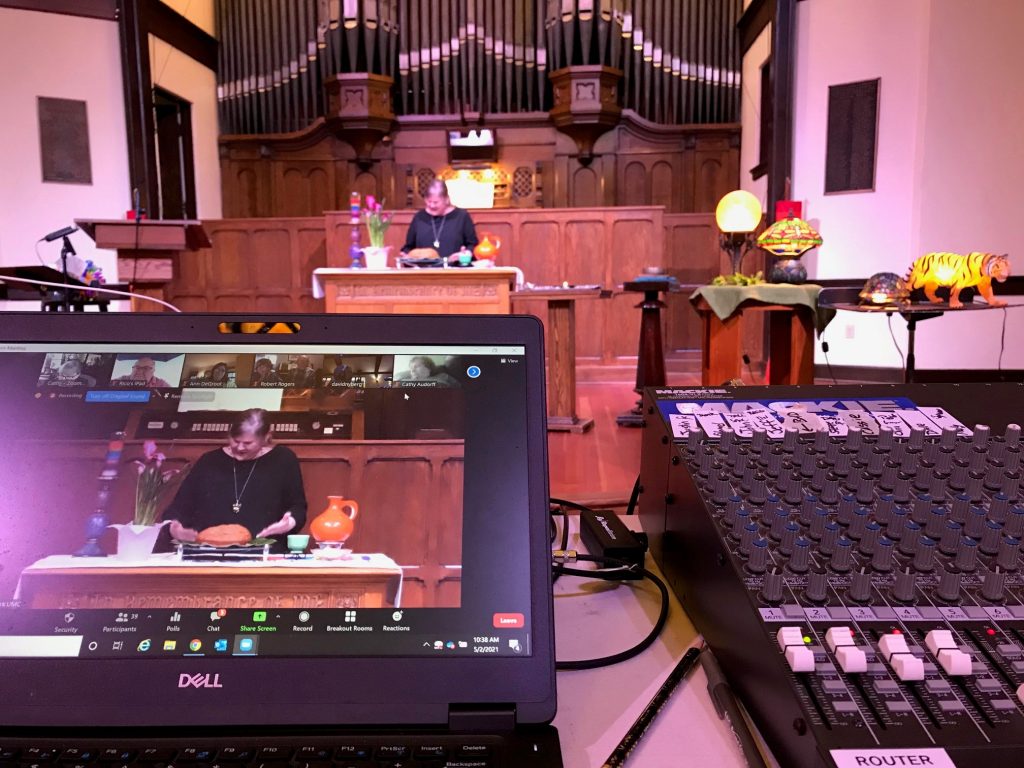 May 20, 2021:
Earlier this month, the PPUMC Administrative Council updated their strategy for emerging from COVID-19 restrictions. Since the beginning of the pandemic, PPUMC has had one primary goal in mind: keeping everyone SAFE, and during the past year we have come to deeply value the opportunity to be in community beyond the walls of the building as well.
Here is an overview of the most recent plan:
Small Groups 
Small groups are welcome meet in the church beginning in June as scheduled. The church Administrative Assistant will work with requesting groups and organizations to schedule all building use; guidelines will be provided and each group will be asked to observe the most recent safety information shared by the Minnesota governor's office at the time of the meeting. We encourage PPUMC sponsored groups to utilize the internet capacities of the building to include Zoom whenever possible.
Large Groups
Large groups will not be meeting in the church over the summer months; however, on-going conversations will be held discussing all possible options for the fall as conditions and recommendations allow.
Sunday Worship Services
The church community is moving back to worshiping together deliberately and in a step-by-step plan. This makes it possible for us to come back into the sanctuary as safely as possible and, at the same time, provide live worship in both the sanctuary and, as we have been doing, over Zoom. The plan is to start on a small scale so that the system can have time to develop with full oversight and response from the worship planning team and minimizing any disruptions during the worship experience.
The current plan for June is to have a small group of "Worship Testers" in the sanctuary for each Sunday service during the month. Each Tester will provide feedback on their experience by filling out a questionnaire after/during worship.
A sign-up process for interested 'testers' has been designed and is available at the link below. Each week a small group – not to exceed a total of 10 people – will be invited to worship in the sanctuary. We are asking one Sunday sign-up per Tester until everyone has had a first chance.
Finally, an additional greeter/usher who has previously been a 'tester' will be on-site to welcome new 'testers' into worship.
We are anticipating this process will unfold in a positive, respectful way for all. The month of June will show us how to do July, so that we are ready to welcome larger groups of people into the space while keeping our Zoom connection and maintaining community.